I'm Luka Willems, and I want to tell you about Word Down Syndrome Day (WDSD). It was established in 2012 to grow global awareness about people with Down Syndrome (DS) and to give us a special day to celebrate. The magic date is 21 March (21/03), which reflects that we have three 21 chromosomes instead of the typical 2.
"WDSD has become an opportunity for all my friends worldwide and me with Trisomy 21, to show people that our extra 21 chromosomes make us unique, valuable and capable. Much the same as you, but also a little bit different."
I'll wear odd socks to celebrate because socks look like chromosomes … or chromosomes look like socks. It's fun and a different way to express my individuality and raise awareness. This year I'll wear one sock with sushi and the other with tacos because food is one of my passions.

Would you like to help me celebrate WDSD too?
We can all wear mis-matched socks together to acknowledge people with DS and raise awareness. Then odd socks become LOTS OF SOCKS!


Let's take a closer look at me. I hope you'll see that I'm just like you, but a little bit different, just like my socks. Once you know me, you'll find it easy to understand and accept me.
All About Me
I'm 20 and can't wait to turn 21. I love birthdays! I live in Otautahi, Christchurch, with my parents, and you'll see me out and about in my local community. I ride my e-bike everywhere, and it gives me independence. People know and like me simply because I'm Luka.
My week
I'm studying Hospitality at Ara, and I can make a mean hamburger, Minestrone soup, fruit salad and coleslaw. I'm gaining qualifications and life skills.
Did you know that people with disabilities can stay at school until they are 21?

My Talents – social media
Social media is how I share my story with the world. I have nearly 1,000 subscribers on YouTube. I work hard, look for opportunities and try to be creative. My dream is to inspire others and help them understand Down Syndrome.
I've also been on Seven Sharp, walked the Catwalk for StarJam and starred in Down for Love, a reality TV programme about finding love. Guess I've just been in the right place at the right time.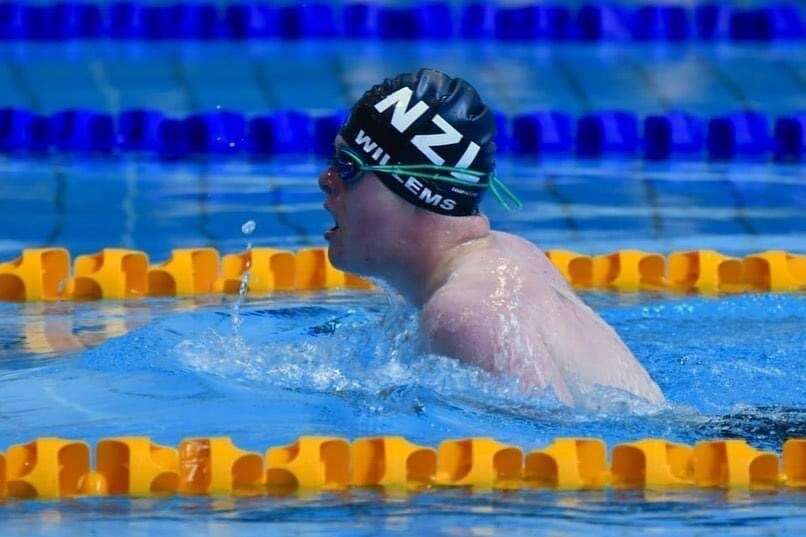 My Passions
Food, food and more food! I love swimming and exercise to stay fit. I enjoy spending time with my girlfriend, she loves my sense of humour.


My Challenges
We all have challenges. Some people find me hard to understand, as my speech isn't always clear. I can't always find the right words, which can be frustrating. It can be hard and sometimes creates misunderstandings. I am always grateful that people take the time to listen and wait for me to say what I wish. I would also like to have many friends, but making true friends is challenging. I sometimes feel lonely.

My Future
I hope my life will be filled with friends, fans, flatting, food, family, pets, work, sports, gardening, e-biking and adventures.

So, what will I do on WDSD?
I'll upload my YouTube clip, 'With Me, Not for Me,' and speak at the Big Connect. That's a zoom get-together organized by NZDSA where stories of success are shared to inspire others.
I will talk about my experiences as a NZ Para swimmer and how I swim like aquaman in amazing places around the world.


"I will wear my odd socks all day to show people that if I'm ok with having Down Syndrome, then you should be too. I'm even going to swim with my socks on!"
Some people say I'm a game-changer and a trail-blazer, but I am just one of 3,000 people with DS living in New Zealand striving, living and aiming for a good life. All their stories are worth listening to.
So, join me on 21 March and put your odd socks on for WDSD! Show the world that you support the Down Syndrome community.
With me, not for me – WDSA 21st March 2023